Meet The Team
Meet the team at The Lash Resort & Brows Studio of Tampa. Get to know our talented eye lash and eye brow artists.
Szilvia Kiss – Sr. Lash Artist
Nail Technician License – Manhattan Hairstyling Academy
Facial Specialist – Beauty & Health Institute
Eyelash Extension Certification - Butterfly Lash Solutions
Volume Lash Training – Eyelash Excellence
Having over 8 years of experience in eyelash application, I have learned how to create the most natural but noticeable look with my seamless application that will have your best friends begging to know your secret. I pride myself on understanding details such as ethnicity, age, eye shape, and desired outcome in
suggesting the most flattering look based on each individual client.
Alece Smith - Lash Artist
Cosmetology License - Aveda Institute
Eyelash Extension Certification - Eyes on You Spa
Lash Lift Certification - SugarLash
Advanced Eyelash Technician Certification - Calypso Lash

Volume Lash Training – Eyelash Excellence
I absolutely love doing lashes and it is my goal is to make sure I understand what eyelash look you desire, provide you with a relaxing service and beautiful lashes and brows. We will have a consultation
prior to our service and I often use photo examples to make sure I understand what like. While you enjoy your lash nap, I am mapping out your desired look and pouring my heart and soul into making
your lashes their best. The favorite part of my day is when you open your eyes and I see you smile at your reflection in the mirror!
Esthetics license - Space Coast Health Institute
Eyelash Extension Certificate - Lashes by Lauren Alexandra
I've lived in Australia for a year and recently landed in Tampa. I have a passion for helping people achieve the beauty they desire. I get excited with the transformation my clients experience with their lashes and brows. Come experience a transformation of your own.
Full facial Specialist - Substate Academy
Classic Eyelash Training - Leila at Glam & Glow Studio
Volume Eyelash Training - Leila at Glam & Glow Studio

I have true passion for beauty. Anything to do with eyelashes and eyebrows is what I really love and I believe the eyes are the most important part of the face. I love the concept of being able to wake up and be ready for the day without having to have a full morning routine to get there! Eyelash extensions let you achieve the well rested look and there's so many different styles we can achieve by applying extensions. My goal is to make you feel confident and beautiful at anytime of the day!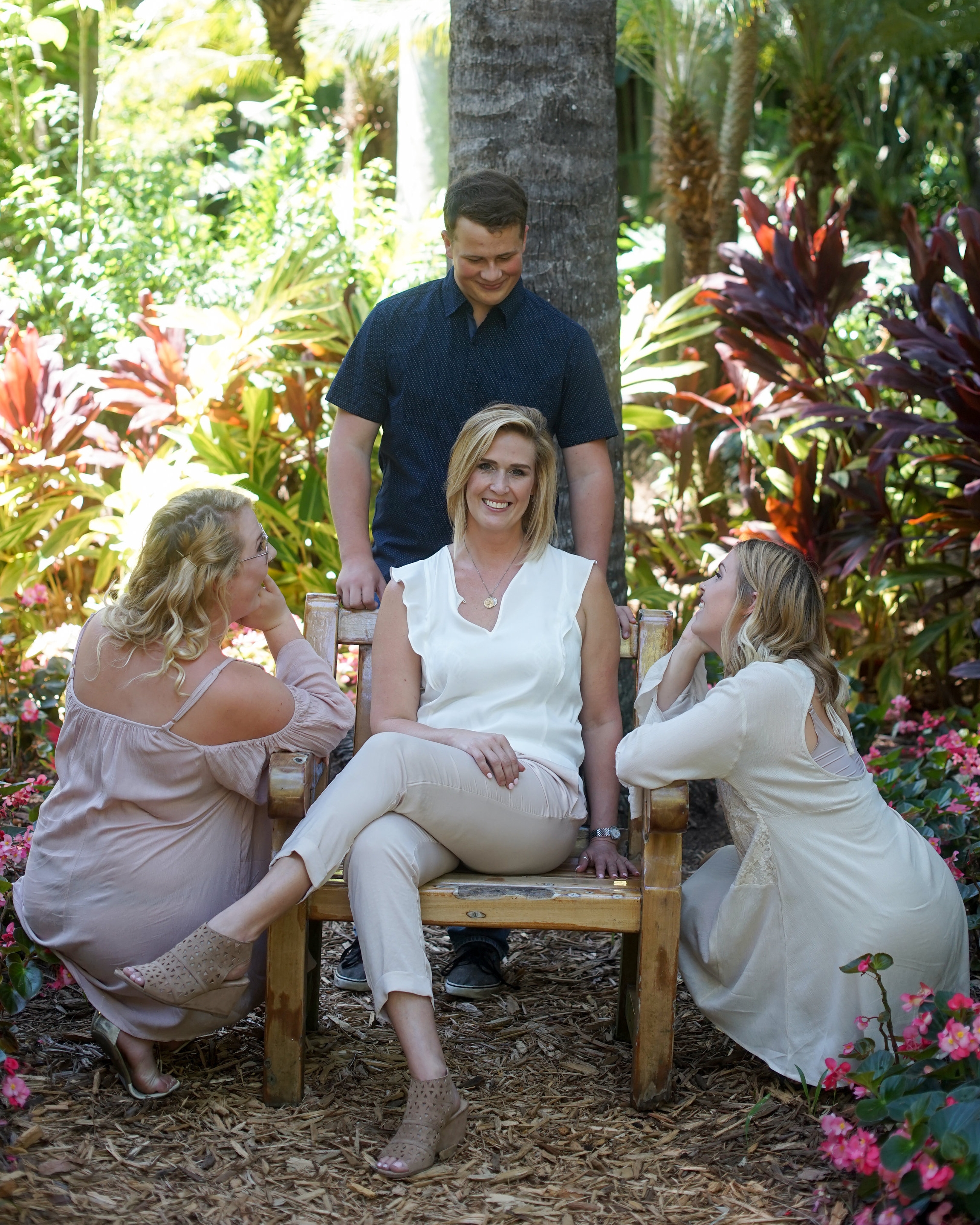 I am blessed to be the mother of three adoring children and the proud owner of The Lash Resort and Brow Studio. My career is in Commercial Lending for 15+ years. In my attempt to maintain a professional appearance and minimize my daily morning routine, I put on lash extension for the first time a couple years ago. The minute I sat up and looked in the mirror, I was hooked. I loved waking up every morning and going all day with the appearance of wearing mascara. It made me happy and I knew then I wanted to own my own specialty spa and do the same for other women.
I had the joy of incorporating my passion for repurposing furniture to design a relaxing and enjoyable atmosphere and opened The Lash Resort and Brow Studio in July 2015. I now have an amazing group of talented Lash Artists that absolutely love their job and it shows. I am extremely fortunate to have a wonderful manager that treats the business like it's her own. My team works hard to provide superior standard of service and continued pursuit of training to be the best in the business. I couldn't ask for anything better. I am a happy girl.